Table of Contents
What's hot in hardware?
It seemed like an appropriate question as summer heated up and the International Woodworking Fair in Atlanta approached. We posed the question to some of the world's top hardware companies, and here's what a handful had to offer.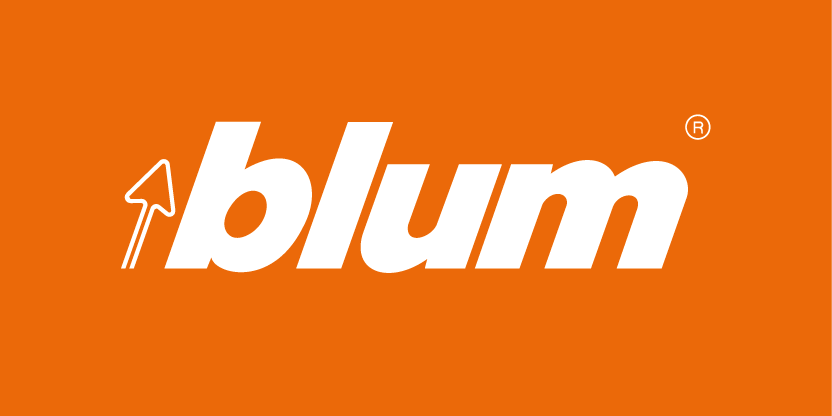 Blum
AVENTOS lift systems
AVENTOS lift systems are the new premium functional hardware choice for upper cabinets. Doors easily lift up and out of the way, allowing complete access while not interfering with work in the kitchen. When closed, AVENTOS lift system doors glide to a soft close thanks to BLUMOTION soft closing.
TIP-ON BLUMOTION
TIP-ON BLUMOTION for LEGRABOX combines the mechanical opening support of TIP-ON with the soft and silent closing of BLUMOTION. Both work together to enhance the opening and closing of handleless drawers in kitchens and throughout the home. TIP-ON BLUMOTION for LEGRABOX can be assembled quickly and simply.
Hettich
Grant box track sliding door systems
Grant introduces improved carriers and tracks, new mounting hardware, and improved wall mount systems for our Grant SD, HD, and XHD track series.
All three Grant box track series now feature high-quality aluminum carriers with precision ball-bearing wheels for superior performance. The new aluminum top plate features easy side load mounting. Improved aluminum box tracks and end stops hide the hardware and offer outstanding performance and durability.
The Grant XHD box track system can now accommodate header-mounted and wall-mounted design applications along with the Grant SD and Grant HD series. A newly designed continuous aluminum wall mount bracket mounts behind the track without any visible brackets for a clean and elegant appearance. Fascia options are available for all three series.
Grant also introduces a new low-profile mounting option. The low-profile mounting option minimizes the gap at the top of the door (3/16") and is ideal for low-profile or restricted headroom applications.
InnoTech Atira drawer system
The InnoTech Atira drawer system by Hettich is full of character: straight lines, clean contours, different colors and a variety of additional elements complemented by versatile interior organization solutions form the perfect mix for more individuality. InnoTech Atira combines attractive options for differentiating with high-cost efficiency by means of a platform concept.
The linear design of InnoTech Atira fits into every home and offers a variety of differentiation options for drawers and extensions. Various side elements such as railing, TopSide under the railing or DesignSide, colors, rear panel widths and guides offer individual planning solutions that can be realized flexibly and simply. A simple upgrade from railing to TopSide or DesignSide is also possible. Drilling positions and front panel are not affected. The freedom of design has no limits because with InnoTech Atira, striking design meets proven technology.
SlideLine M sliding door fitting
The SlideLine M sliding door fitting from Hettich is a system for many applications. Merging into the background, it doesn't interfere with the design of furniture and gives sliding door elements a look of elegance. SlideLine M upgrades the practical value and design of furniture: living room units and shelf systems, kitchen wall units, bathroom furniture and office cabinets.
SlideLine M is opening up more and more options: shelf units are transformed into attractive multi-functional furniture with doors that slide back and forth to produce a fascinating interplay between open and closed segments. Perfectly soft stopped sliding doors underscore the quality of furniture. Silent System is unobtrusively integrated in SlideLine M's running component and moves doors gently and quietly in opening and closing direction. Where several sliding doors run in one profile, soft colliding slows them down as they move toward each other.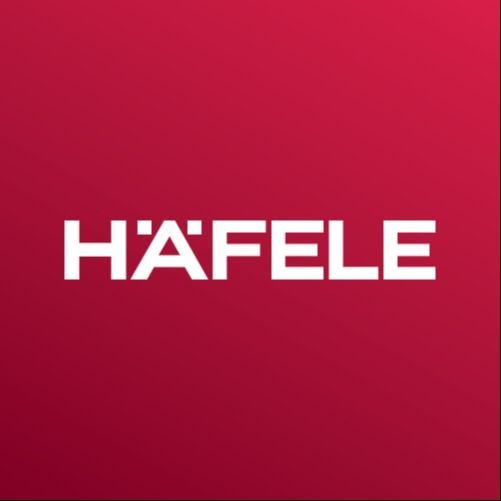 Hafele
Corbels, Cabinet and Vanity Posts and Furniture Feet
New for 2016 from Häfele are three all-new collections of corbels, cabinet and vanity posts and furniture feet — the traditional LaFayette, the transitional Hannover and the contemporary Prairie.
Available in maple, cherry and special order oak wood species, each style further expands Häfele's current collections and propels new wood carving options industrywide.
Studio Collection
Exclusive to Häfele, the Studio Collection offers a diverse mix of handles in contemporary and transitional styles ranging in a wide variety of sizes to meet all of today's design needs. Available finishes include polished chrome, brushed nickel, stainless steel look and oil-rubbed bronze — each perfectly tailored to match current and upcoming design trends.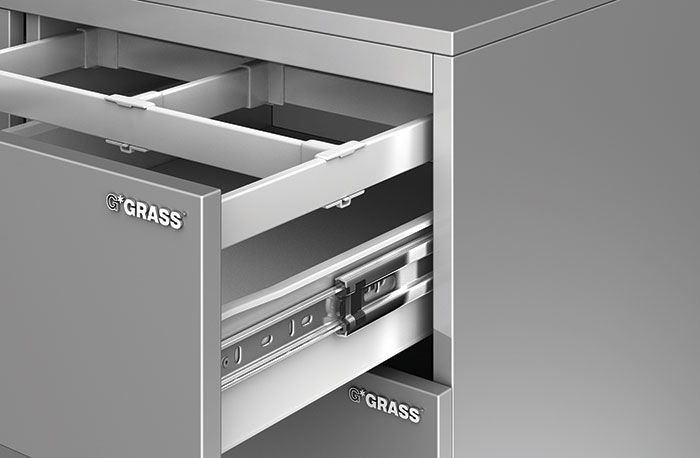 Grass
ZBox
For years, the Zargen metal drawer system has provided cabinet makers the quality, functionality and versatility expected of Grass hardware. Now, Grass is offering all the same features of the Zargen metal drawer system but with one new twist: Zargen mounted to a ball bearing slide. Introducing ZBox. The new ZBox offers standard drawer and deep drawer heights, railing system, and Pendaflex filing systems.
One idea has grown has grown into a new innovative product that fills the needs of a growing market. Assemble a Zargen drawer side with a Grass ball bearing drawer slide to create a new full extension metal drawer. The combined strength of the ball bearing slides with the Zargen's steel construction offers a drawer solution that saves time and money with its quick drawer box construction and simple installation.
The ZBox is offered in three side heights, 3 ¾" (85mm), 5 3/4" (149mm), and 8 3/8" ( 213mm) and five lengths, 350mm, 400mm, 470mm, 510mm, 550 mm to provide a wide range of possibilities for your cabinet construction.
Vionaro Drawer System
Grass has created a new drawer concept that promotes clean, well-defined lines coupled with superb functional technology; the result is the new Vionaro Drawer System.
Vionaro creates a new drawer system offering a unique, innovative design, slim drawer dimensions and high-grade material. The cubist drawer system, with its strong right angles, offers a slim 13mm (1/2") double wall side, guaranteeing more interior storage space in the drawer.
The Vionaro drawer members travel on Grass' concealed undermount system, Dynapro. This combination offers Vionaro excellent running performance due to the synchronization mechanism. The operating function of the slides remains unchanged even when moving heavy loads of up to 88 pounds, extra-large drawer boxes, or high drawer front panels. The Vionaro has an extremely low opening pull force, and abrasion-resistant nylon rollers ensure smooth and even operation.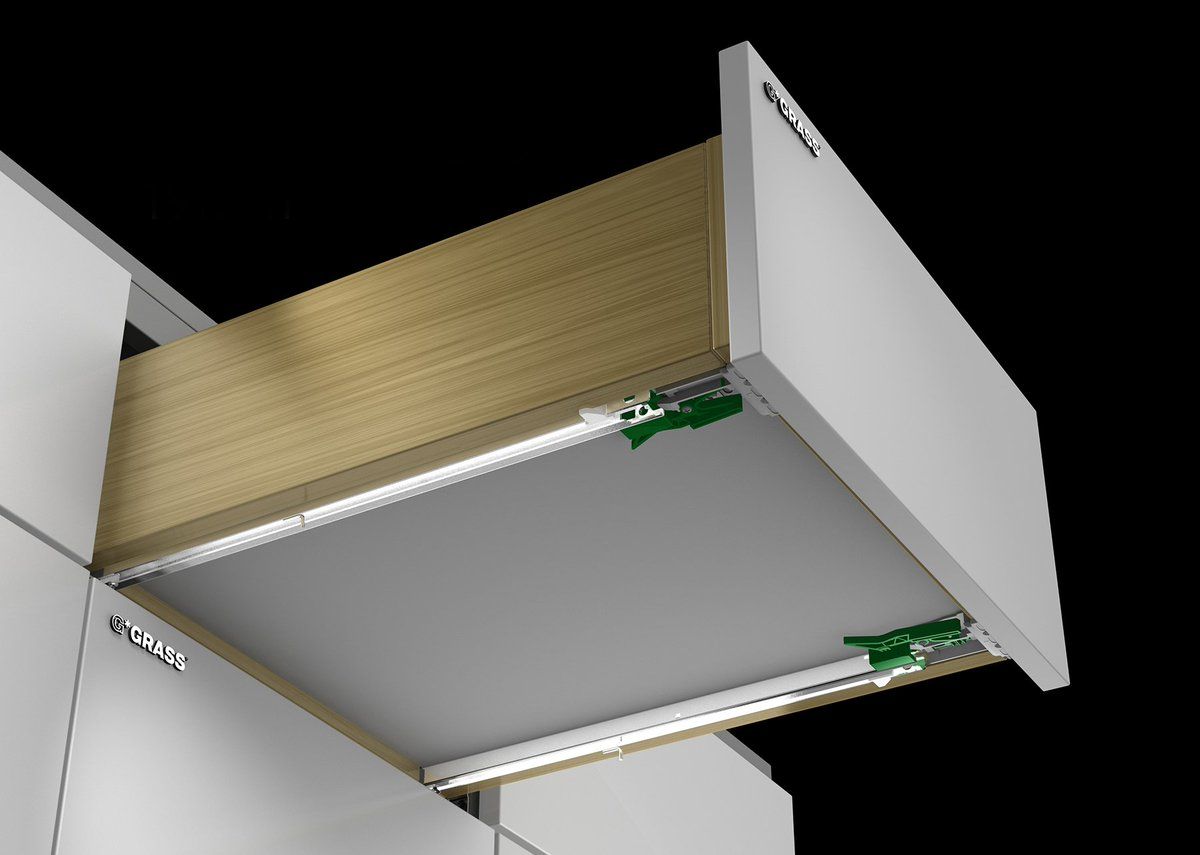 Maxcess undermount drawer slide
Maxcess is an economical concealed drawer slide that offers a high degree of convenience and satisfaction. The Maxcess drawer system is an undermount drawer to give you a full view of your finely crafted drawers and features the smallest extension loss in the industry. The Maxcess easily fits conventional drawer construction and offers an oil dampener for a continuous, smooth, easy close.
Maxcess features an ample load capacity of 75 pounds that meets and exceeds ANSI/BHMA grade 1 testing standards. The Maxcess drawer slide is designed for both frameless and face frame cabinetry and accommodates conventional drawer construction with material thickness ranging from 16mm (5/8ʺ) to 19mm (¾ʺ). Drawer space can now be maximized as the Maxcess requires minimal top and bottom clearances, utilizing the fit of the drawer within the available frame opening.
Salice
Air hinges
Salice is introducing another new product line, explaining why the company has been the innovative leader in the concealed-hinge market for over 50 years. Returning to concealment, we are pleased to offer a complete line of Air hinges.
The hinges are available in soft close or push touch to open and in nickel or titanium finish.
Air is an innovative and functional concealed-hinge system characterized by sophisticated design, compactness, and very high-performance qualities.
Comments