Table of Contents
These systems are designed for a range of materials and applications, including both three and five-axis machines that cater to wood, plastics, non-ferrous metals, composites, and other advanced materials. The company is also noted for their Nested-Based panel production and furniture manufacturing technologies, including the Roller Hold-Down machines for upholstery frames and the Auto New Cut Ready, Cut Center that simplifies programming needs.
💡
Address
: 904 Buffaloville Road, Dale, IN 47523, USA
Phone
: 800-533-6901
Fax
: 812-937-2956
Website
:
www.thermwood.com
Innovative Technologies:
Thermwood is known for pioneering in the field of Large Scale Additive Manufacturing (LSAM) with systems that integrate additive and subtractive processes on the same CNC machine. This reflects their deep involvement in CNC technology and development, aiming to incorporate high-level smart control technology into their products.
Engineering and Design:
The company prides itself on utilizing advanced CAD/CAM and structural analysis software alongside the most advanced fully stressed live action engineering available.
A well-equipped demonstration facility showcases the capabilities of their systems, offering live demonstrations where customers can view the production process, enhancing trust and reducing technical risk.
Global Presence:
Thermwood has a network of dealers and distributors worldwide and offers more than just equipment; they provide comprehensive support encompassing software development, technical service, machine installation, training, retrofits, custom programming, and production assistance.
Visuals:
Images depict various CNC machining centers and additive systems designed by Thermwood, showcasing the diversity and capability of their equipment.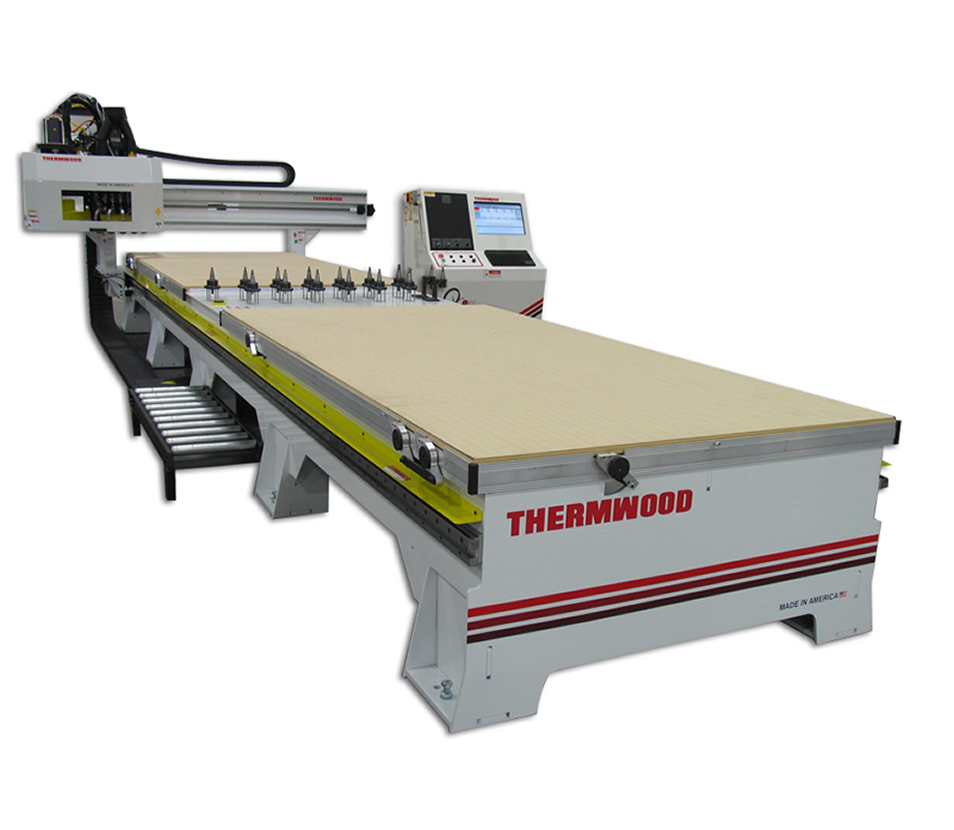 Comments