Table of Contents
Thermwood, the illustrious U.S.-based machinery behemoth, is pleased to unveil an exhilarating partnership. We are thrilled to declare that iSpecc Limited, prominently situated in the historic town of Shrewsbury, UK, has been chosen as the singular and unparalleled dealer, service, and support representative for the entire expanse of the United Kingdom. Their focus will encompass Thermwood's pioneering products, notably our state-of-the-art line of 3- and 5-axis CNC routers. Not to be overshadowed, they will also handle our groundbreaking LSAM (Large Scale Additive Manufacturing) systems - a marvel in modern large-scale additive manufacturing.
iSpecc, in this strategic alignment, is not just any partner. They come to the table boasting years of rich, unparalleled experience in their domain. Their reputation for delivering superior, top-tier customer service and unwavering support is the stuff of legend. Their induction into the Thermwood family augments the value we offer to our cherished clientele. For any UK-based inquiries or to delve deeper into what iSpecc can provide in conjunction with Thermwood, enthusiasts and potential clients are encouraged to explore ispecc.com.
💡
Alternatively, you can directly engage with
Mr. Nigel Clifford Lloyd-Jones
for a more personal touch. He can be reached at:
- Phone: +44 (0)7748 556424
- Email:
nc@ispec.com
.
But who, you might wonder, is Thermwood at its core? Nestled in the heartland of the United States, Thermwood proudly stands as a multinational and diversely skilled machinery manufacturer. Over the years, we have sustained and amplified our position as the unequivocal technology vanguard in large-scale additive manufacturing of thermoplastic composite molds, tooling, patterns, and intricate parts. Our LSAM machines are not just additive manufacturing systems; they represent the pinnacle of innovation.
These mammoth machines have the dual capability to 3D print and trim seamlessly on the same platform. Such prodigious machines have piqued the interest of significant conglomerates spanning industries from aerospace and marine to automotive and foundry. Furthermore, our reputation for excellence and innovation resonates with military factions, government bodies, and defense contractors worldwide.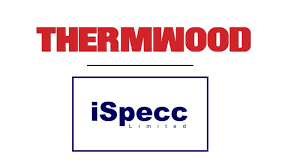 Comments