Table of Contents
Ironwood Manufacturing has developed a breakthrough in interior furnishing. Rich and elegant, its components embody unique intellectual property designs, incorporating customized Italian technology for edgebanding and bland, all driven by a European design application not widely used in the U.S.
Tom Deady, general manager at Ironwood, describes one project constructed for a large aerospace company. "It was intended to match the aesthetic of its private corporate jets," says Deady. "The Etimoe veneer originated in North Africa, was fumed in Spain, and then processed through Danzer Veneer in Indiana. The doorlites are from 3form and encapsulate silk strands hand-woven in Nepal, between two layers of acrylic."
And the project? It was a toilet partition installation for restrooms at the aerospace firm's headquarters.
There has not been such an offering quite like Ironwood Manufacturing's for this market segment, which is global in scale—$1.656 billion in 2017, growing 4.3% annually—and quite universal in demand.
Along with its surprisingly inspired designs, Ironwood Manufacturing has created an ordering methodology that allows these most necessary elements of building interiors to be specified from a menu of components tailored for individual toilet partition projects.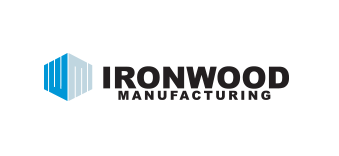 Ironwood Manufacturing's development—which took founder Trey Clasen several years to refine—has begun hitting the radar of interior architects and designers. He founded the Snohomish, Washington-based millwork firm with his wife, Sabrina, to bring specialized expertise to this less frequently examined yet vital segment of the panel processing industry.
Its advances in aesthetics and production now are putting Ironwood toe-to-toe in competition with the most prominent players in the field, which handle high-rise offices and high-profile projects, such as new stadiums and entertainment venues. Suppliers to this niche include ASI's Accurate Partitions, Bradley, Bobrick, Global, Metpar, and Marlite, to name a few. While most projects in the field may carry a lower profile, the trend to improved design is undeniable.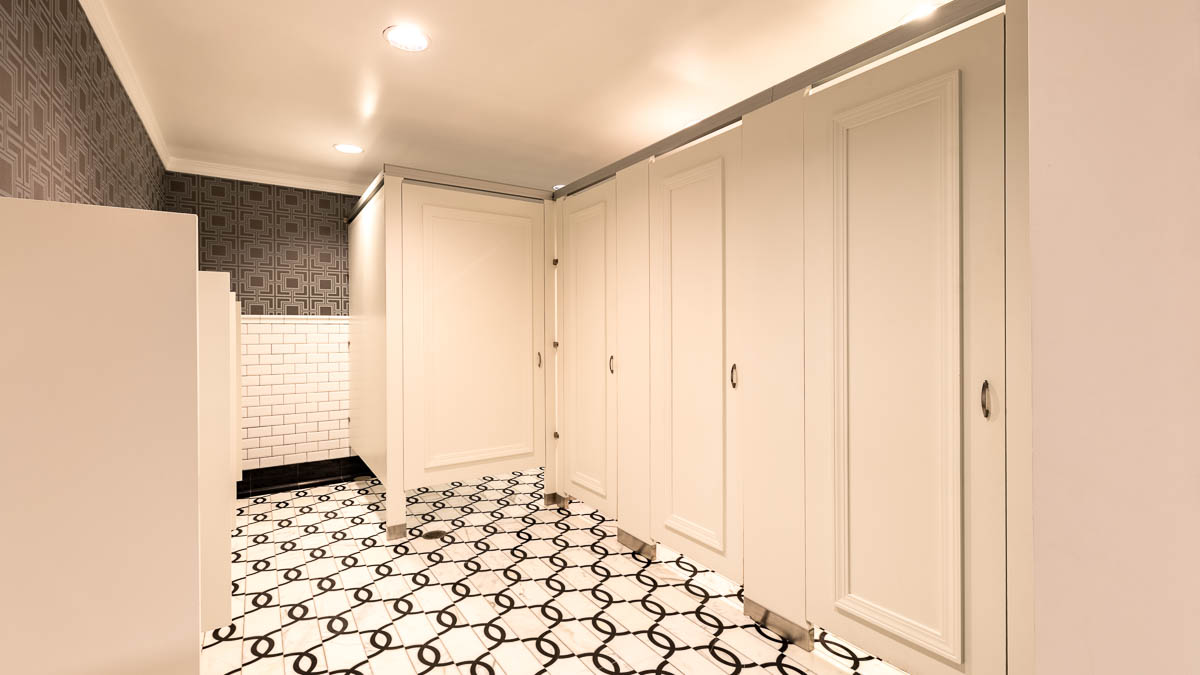 Architects and designers have had an unmet need for toilet stalls. Who hasn't experienced the cognitive dissonance walking from a soaring marble-paneled lobby or dramatically lit millwork-clad halls in public spaces to enter the primitive cave of a standardized, off-the-shelf restroom? When architects offer custom-designed build-outs, the specification may be discarded as impractical or carried out only in the C-Suite.
Before Ironwood Manufacturing's approach, there were two worlds of toilet partitions. The commodity version, averaging $800 or $900 per stall, is essentially "designed" and installed onsite or by firms that are dealers for the most prominent players. A kit for a single booth from W.W. Grainger, which offers a bathroom kit (82x60x36) in stainless steel or baked enamel steel, phenolic, plastic laminate, and solid plastic polymer, with ten colors (including almond, charcoal, white, pepper dust, etc.) runs $675.
Typically, toilet stalls are built from standardized components, which you will recognize intuitively: a door and two side panels connected by a pair of pilasters up front. These pilasters are sometimes reinforced with a cross brace. Meetings are either 58 or 72 inches tall, with the overall dimensions primarily dictated by the placement of the restroom plumbing fixtures and local building codes and ADA requirements. A general-purpose interior construction crew may even do the installation.
The second (and pricier) approach is to have interior designers generate fully customized restrooms. Then, just like the reception desk or the break room, they are built by architectural millworkers or finish carpenters. The upside of this approach is that the public restroom interior can be specified to match the other public areas—establishing design consistency. A downside is that such one-offs increase lead time, especially in sizeable projects like high-rise offices.
There is a third way, developed by Ironwood Manufacturing, with its new product category: high-end design in semi-custom toilet partitions.
"I asked why a designer and an owner are willing to spend so much stinking money per square foot in an elevator," says Trey Clasen, "but they're only willing to spend cents per square foot on toilet partitions? So we started thinking, how do we doll this up?"
The first step was to offer a broader choice of materials and better doors. Clasen quickly learned the design community had been longing for such a solution.
"Nobody to our knowledge was building a style-and-rail toilet partition door. Nobody was putting in a door lite. Nobody was doing louvered doors. Nobody did a captured panel door," Clasen explains. "Once we figured out what the design community was interested in, we built everything towards that end."
It should be noted that toilet partitions typically tap a different array of materials than other panel projects, most notably compact laminate. Introducing rail and stile doors, doorless, and louvered doors was a breakthrough, mainly when fabricated from compact laminate.
"The toilet partition industry was the main market for all of the big laminate producers," Clasen says. "Their big compact laminate business was toilet stalls."
Eventually, says Clasen, Trespa started selling compact laminate as wall panels, and the applications continued to spread.
Compact laminate is typically under one inch thick, so functional hardware used in toilet stalls— anchors, braces, locks, coat hooks, and especially hinges—must be set in a thinner and often heavier material.
"And it's pretty hard to find hinges and door hardware for one-inch material," says Clasen.
Another constraint on toilet partition design is panel dimension. Ironwood sets a few limits on sizing. To exceed conventional design sizes means laminating full and partial panels together, something existing suppliers have eschewed. Ironwood Manufacturing has broken new ground here, splicing blank panels, then laminating or veneering, and edgebanding after to mask the seams—reducing limits on size in the design.
The company's palette relies heavily on Wilsonart and includes other materials sources. In breaking the mold, Ironwood has also incorporated Corian and other solid surfaces—a venturesome direction— as well as plastic panels and natural wood veneer. Its incorporation of the concrete shell into projects, or sandwiching two layers of compact laminate for a thicker board, represents departures from the norm. Even hardware is sometimes custom-cast for projects, owing to the functions and materials' uniqueness.
Because these restrooms are subject to heavy use and exposed to water and harsh cleaning solutions, depending on the site, the surfaces must be resilient—a reason laminates are popular. In the case of louvered doors, Ironwood builds their own, perhaps improbably, slicing laminate into slats and routing angled slots into the door stiles. This approach assures color matches and material performance on the louvered doors.
Another Ironwood breakthrough technique, Zero Sightline, allows for a more finished look on stalls, setting doors to close flush on both sides. This elegant solution uses a notch rabbeted on the pilaster to receive the overlap of the door, making it appear flush on the outside of the stall. This steps beyond the conventional booth, with its half-inch clearance gaps on the swinging doors. Before Zero Sightline, piecemeal solutions included riveting metal strips to cover it up. Both full-length or short curved versions of Zero Sightline are offered.
Further driving the move to more privacy in toilet stalls is the rise of gender-neutral public restrooms, a response to societal and cultural changes. These designs combine the more familiar ladies, gentlemen, and family restrooms into one all-gender bathroom. A public area has mirrors, vanities, sinks, hand dryers, etc. To establish requisite privacy from the public space, toilet compartments go from floor to ceiling, and doors are flush mounted to the pilasters—with no revealing gaps. The company's European designs, adapted to U.S. ADA access standards and local zoning rules, are increasingly in demand in such situations.
In an approach both practical and ingenious, Ironwood had its CNC doweling/drilling machining center adapted to cut the rabbet for its Zero Sightline during the machining stage.
"Machines that normally do drilling or boring or edge processing can also do parametric routing," Deady says. "When we do a louvered door, the boring machine cuts the diagonal grooves."
The edge bander was also modified to band the rabbeted edge. "We used to have to hand edge band lap joints or rabbets," says Clasen. "Our new bander cuts the rabbet and lays the edge band automatically. So we have a banner that will do a shaped profile."
The entire manufacturing operation has been so optimized—from Fusion, a design application that is part of the 2020 suite, as well as the 2020 Insight manufacturing execution system—to the automated order specification and entry (through flat packing and shipping) that projects move through the modestly sized plant quickly.
Most of Ironwood's designs are available in wood veneer, plastic laminates, solid surfaces like Corian or Hi-Mac from LG Hausys, and compact laminate, for which Wilsonart is the primary resource (along with matching edge band). Still, Laminart, 3Form, and other sources are used, as well as stone and solid plastic.
The Ironwood shop floor in Florida has been kept busy as word has spread in the A&D community about the work of the Clasens, Deady, and their associate Joe Bowers, project manager.
"In the last five or six years, we've been targeting the high-end niches, hospitality, restaurants, Class A office buildings, golf and country clubs—and now, stadiums," says Deady, whose background includes work at Gensler in Atlanta, Georgia.
"The contractors and distributors working on those projects now come to us for proposals on our partitions because we're already specified, which is something we work hard to do," says Clasen. "Ironwood's work quality has earned us a reputation that merits being specified on many high-end projects. We worked hard to gain that reputation; it's the type of high-level projects we want to engage in."
Though willing to share their approach, Ironwood fears their innovations could be copied—though that seems less likely after drilling down on their techniques.
An LAX airline lounge is another excellent example of the company's work. The design uses a mix of Ironwood techniques, starting with its floor-to-ceiling European scenario, a good choice in locations needing to increase the privacy of a restroom. In such systems, doors and panels are manufactured to a height of 71 inches (13 inches taller than standard height) or higher.
"The LAX project was an opportunity to provide a European-style aesthetic using solid surface," says Deady. "The components were constructed using Corian, and one of the challenges was to find or develop a hinge that would support the weight of the doors. Typically, restroom door hinges have a built-in closer mechanism, but this unique hinge does not, so we incorporated a commercial closing mechanism into the design."
For the A&D buyers, preliminary specifications can be set using the website configurator, a menu of luxury-caliber components fabricated to order. However, due to the toilet stall dimensions' uniformity, parts are run mainly in batches at the firm's Florida plant. PartsParts are assembled into project kits—unlike a flat-pack kitchen from IKEA—but much more pleasant, like a semi-custom high-end kitchen cabinetry project.
---
💡
The doors portfolio at
www.ironwoodmfg.com
is breathtaking, especially against normal public restroom interior expectations. While the elegant designs are not unprecedented, the manufacturing methodology and go-to-market strategy of Ironwood Manufacturing are precisely that.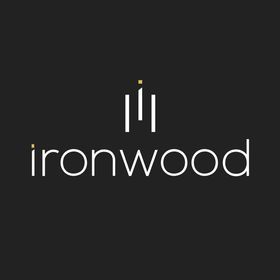 Comments