Table of Contents
Founded in 1992, Tafisa® has established a strong reputation for adhering to market trends, offering remarkable customer service, and maintaining a high production capacity.
💡
Address
: 4660 Rue Villeneuve, Lac-Mégantic, Québec, Canada G6B 2C3
Phone
: 1-888-882-3472
Fax
: 819-583-2931
Website
:
www.tafisa.ca
Environmental Responsibility:
The company prides itself on manufacturing using 100% recycled and recovered wood materials.
Their commitment to environmental standards extends to the conservation of trees, as their products substitute for millwork, cabinetry, and countertops.
Product Information:
Particleboard Panels: Two types, namely "TAFIPAN®" (EPA TSCA Title VI compliant) and "EVOLUTM" (CARB ULEF certified), are offered.
Decorative Surfaces: Tafisa® boasts a comprehensive line of decorative surfaces, with over 111 standard color and texture combinations.
SURFORMA®: This HPL line is designed to match TFL textures, enhancing design continuity.
Innovations:
New Facility: In 2020, Tafisa® inaugurated a new facility specifically for the LUMMIATM/MC LUMMIA panel collection, featuring High Gloss and Perfect Matt finishes in various solid colors and prints.
Company's Position:
Tafisa® positions itself as a major North American manufacturer offering an extensive range of particleboard, TFL, and HPL panels, aiming to provide one-stop solutions in the industry.
Product Programs:
Tafisa® has a comprehensive complementary product program, facilitating a wide distribution network.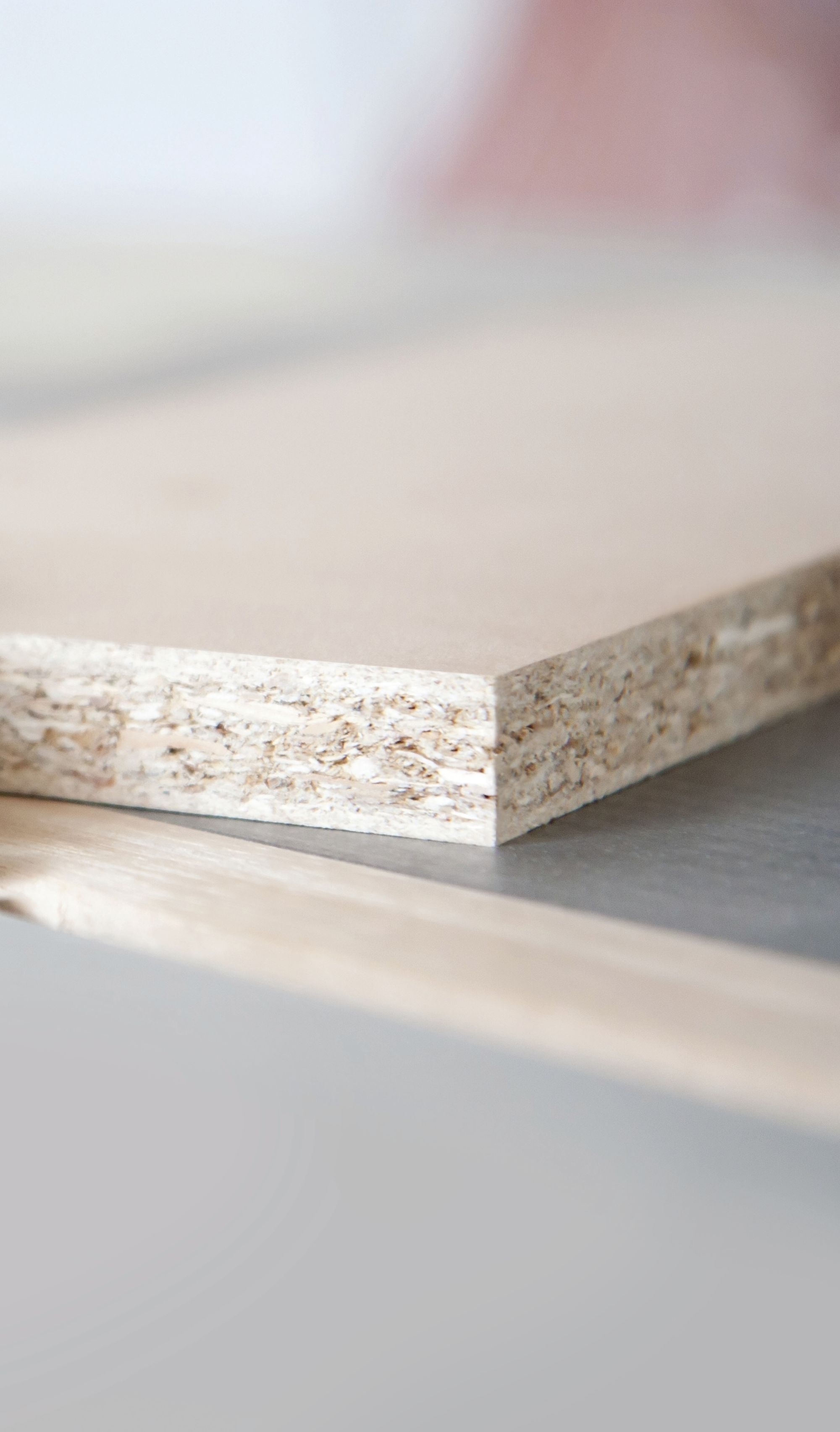 Comments