Table of Contents
Emphasizing their commitment to quality and innovation, the company highlights the active involvement of its founders in day-to-day operations, enhancing the credibility and hands-on approach of their brand.
Company Strengths:
Employee Engagement: Boasting a workforce of 170, the note that the founders are an active part of this team suggests a strong corporate culture.
Research and Development (R&D): 20% of the workforce is dedicated to R&D, indicating a focus on innovation and improvement.
Product Highlights:
Integration of New Technology: The passage mentions how new ideas from R&D are swiftly integrated into production, ensuring their printers are up-to-date with technological advancements.
Flatbed and Roll to Roll Printers: The text describes their range of printers, including flatbed printers with roll to roll options.
Latest Printer Models: Featured models include the flatbed generation 4, Kudu with ten color channels, and the roll-to-roll printer Karibu 2, which showcases advancements like the latest print heads and high-resolution printing capabilities up to 1350 dpi.
Special Features: The products boast neon colors and the ability to create prints that stand out in daylight and fluoresce under black light.
Subsidiary Information:
The SwissQprint subsidiary in Elgin, IL, is noted for its sales and service provision for customers in the US and Canada, indicating a localized approach to customer support.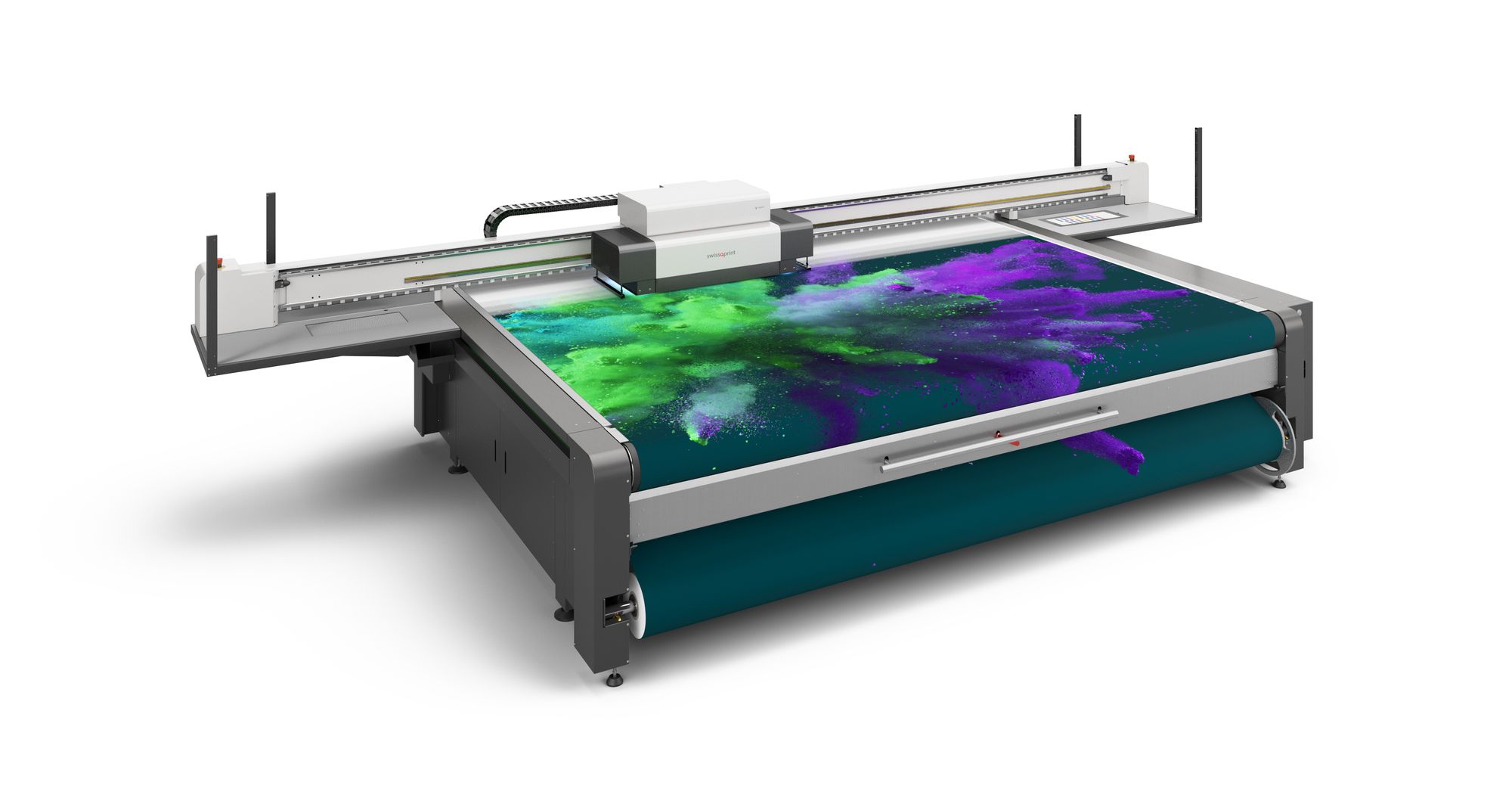 Comments