Table of Contents
With a focus on custom-fit solutions, STILES has been a contributor to the industry for over 50 years, offering a variety of services and products that cater to the unique needs of their clients.
💡
Address
: 3965 44th St. S.E., Grand Rapids, Michigan 49512
Phone
: 616-698-7500
Fax
: 616-698-9411
Website
:
www.stilesmachinery.com
Company Highlights:
Experience: Over 50 years serving the manufacturing industry.
Customization: Emphasis on solutions that are built around the unique needs of each customer.
Innovation: Introduction of new technologies to aid in manufacturing processes.
Support: Offers a large team of field service technicians, 24-hour technical support, and a vast inventory of parts.
Membership: Part of the HOMAG Group, a well-recognized entity in the industrial manufacturing machinery sector.
Products and Services:
Panel Processing Machinery:

BORING/DRILLING
CNC ROUTERS
EDGEBANDERS
FINISHING EQUIPMENT
GLUE SPREADERS
LAMINATORS/PRESSES
MATERIAL HANDLING
MEMBRANE PRESSES
PANEL SAWS
POSTFORMERS
PROFILE WRAPPERS
SANDING EQUIPMENT
The list showcases a comprehensive array of machinery and tools for various stages of panel processing, likely addressing a wide range of production needs in the industry.
Visuals and Imagery:
The page includes images that capture technicians working with various machinery, providing a glimpse into the hands-on, technical aspect of the company's service offerings.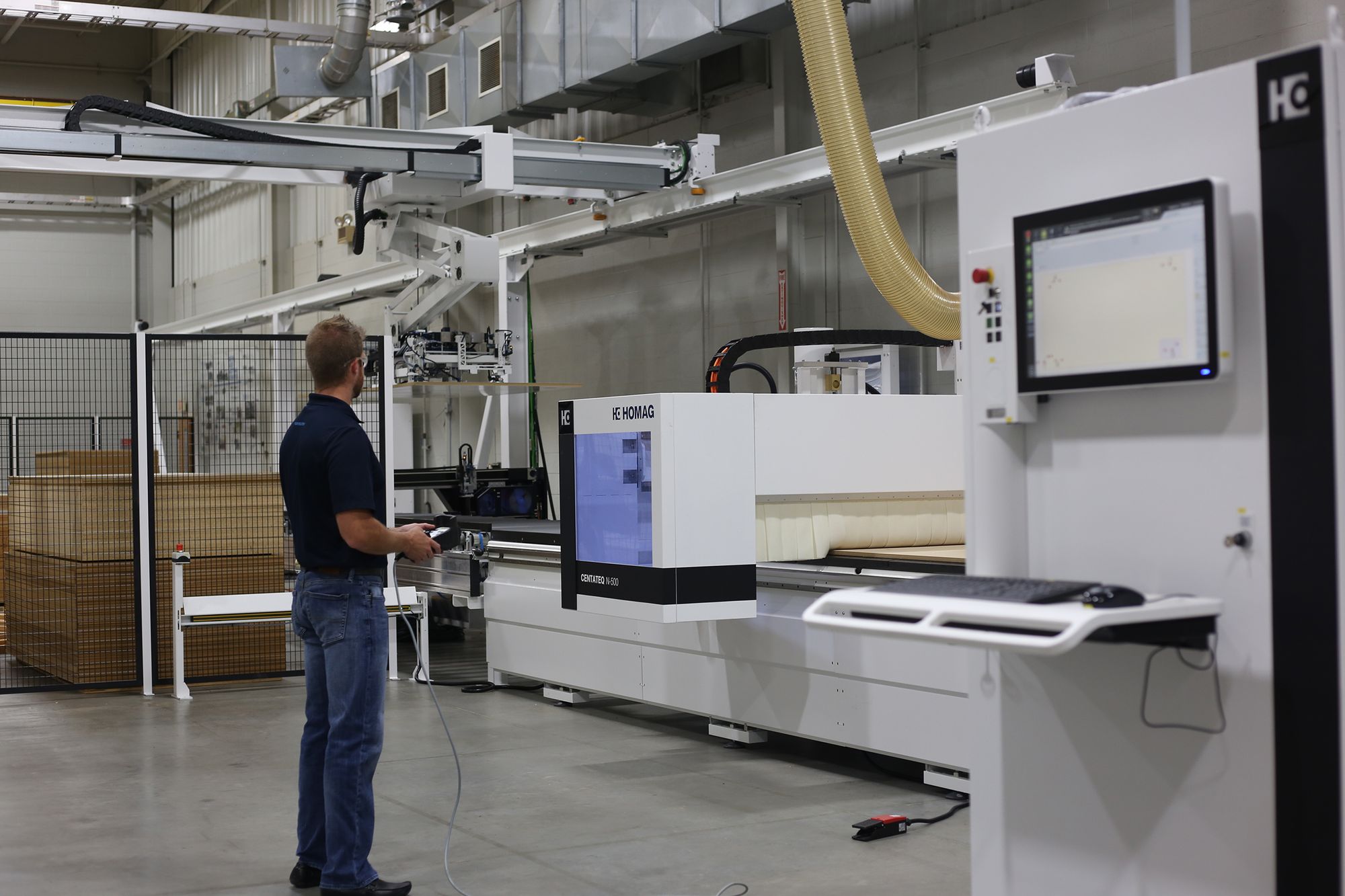 Comments