Table of Contents
They are located in Durham, North Carolina, USA, and not only manufacture CNC tools but also develop their own control system software.
Product Offerings:
ShopBot offers a range of CNC routers that are versatile for applications such as prototyping, full production cutting, carving, machining, and milling across a variety of materials, including wood, MDF, plastics, foams, and non-ferrous metals. Their product line includes:
CNC Router Products:

ShopBot Desktop
ShopBot Desktop MAX
ShopBot Desktop MAX ATC
ShopBot Buddy®
ShopBot PRSstandard Full-Size Gantry
ShopBot PRSalpha Full-Size Gantry
ShopBot PRSalpha ATC
ShopBot Zeta
ShopBot Stand Alone Indexer
ShopBot 5-Axis
Custom Tool Configurations
Highlights:
The company's tools are aimed to be affordable while delivering the professional power and precision usually associated with heavier and more expensive CNC equipment.
They offer both standard and specialized tools that include compact desktop units and full-size gantry CNC tools, like the PRSalpha, PRSalpha ATC, and ShopBot Zeta, designed for cutting full sheets of plywood and other materials.
ShopBot provides a wide range of tool sizes and configurations, ensuring a solution for different needs, accompanied by support services, including technical support and an active online forum for users.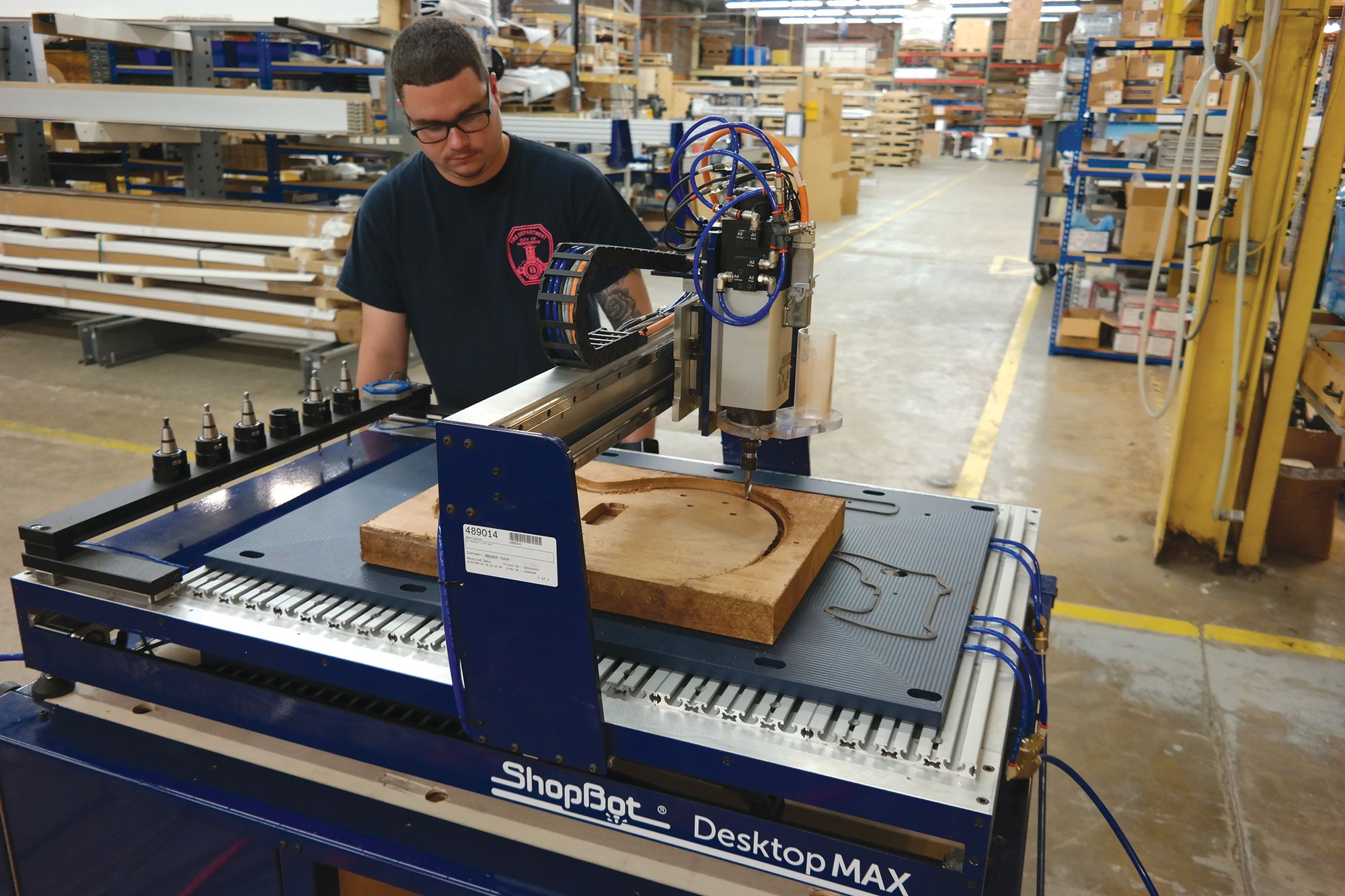 Comments