Table of Contents
Hettich introduces AvanTech YOU, marking a shift in design with its sleek and linear language. This drawer system boasts side profiles with a svelte appearance, measuring just 13mm in thickness. The design's purity eliminates the need for visible holes, accessories, or cover caps, allowing for an unobstructed, handleless appearance. This ensures a flawless aesthetic both inside and out.
The beauty of AvanTech YOU lies in its customization. From the color, shape, to the material, furniture manufacturers and buyers have a plethora of options. The drawers are versatile and can be modified in three colors and five different heights, utilizing materials like steel, aluminum, or wooden rear panels. Moreover, the expansive product range includes designer profiles in stainless steel, chrome, and a look that mimics aluminum or walnut. The crowning feature is the DesignCapes in anodized aluminum and the AvanTech YOU Inlay drawer side profile. Together, they provide a myriad of attractive solutions tailored to individual needs, enabling kitchen and furniture manufacturers to differentiate themselves from competitors. The system takes into account diverse pricing tiers, ensuring a solution that's both cost-effective and aligned with customer preferences.
Latest Addition:
Hettich's AvanTech YOU Illumination brings a unique lighting feature to your furniture. By integrating homogenous LED lights into the design profiles, the inside of the drawer is illuminated, providing a striking visual when opened or closed. It's not just about aesthetics; the illumination serves as a functional advantage too.
Another innovative touch is the inclusion of illuminated glass inlays, available in polished or ground finishes. These elevate the lighting effects and make the drawer stand out even more.
The convenience factor isn't overlooked either. The lighting system is powered by a rechargeable battery, eliminating the need for direct power connections. Simply put, no plug, just play!
Special Mention:
Hettich, with its commitment to unparalleled design and innovation, allows users to craft distinctive drawers that reflect their style.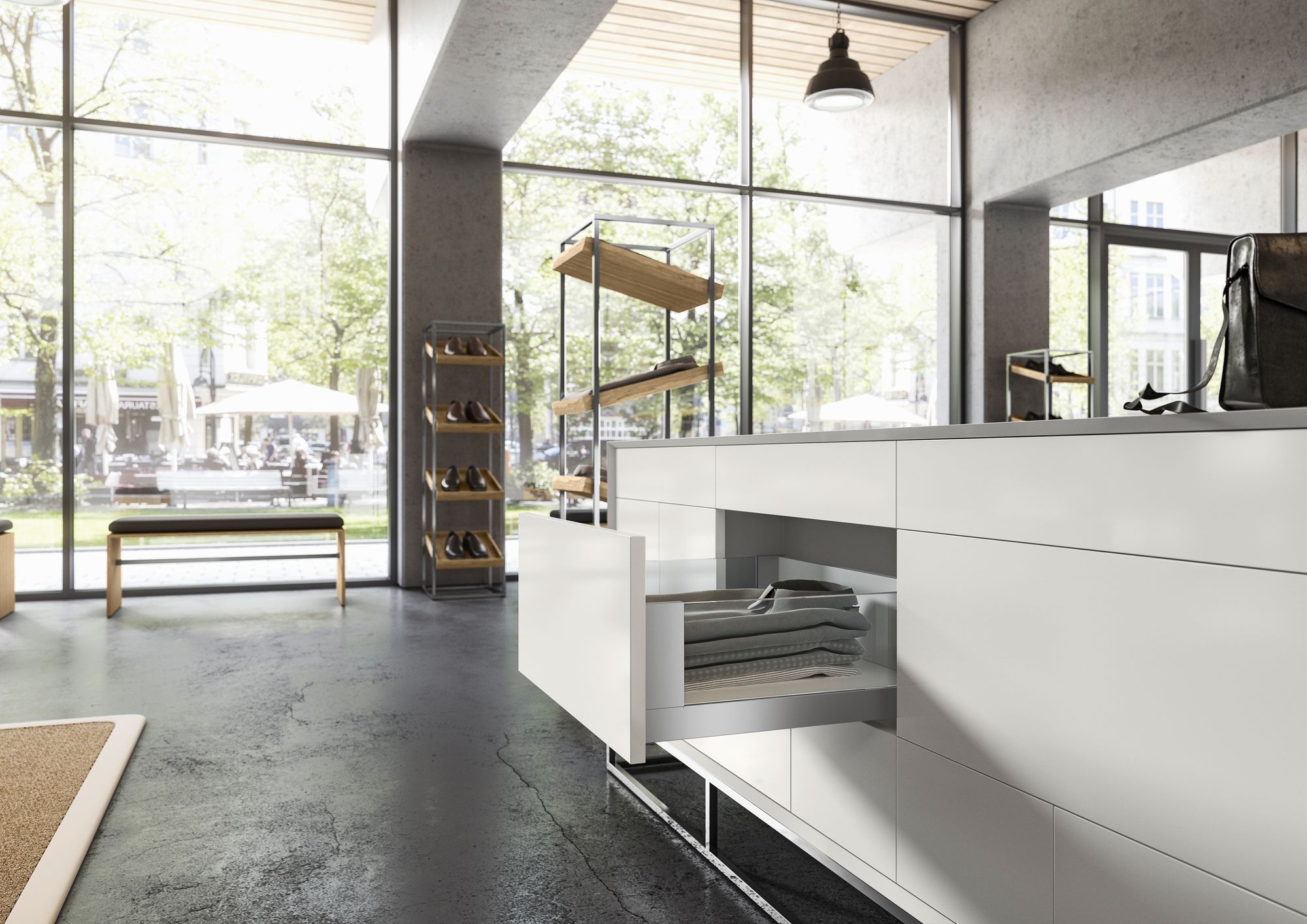 Comments