Table of Contents
Formica Corporation, with its storied history, stands as a beacon of innovation in the world of decorative laminates and surface solutions. Celebrated as the pioneers behind the invention of decorative laminate in 1913, Formica has since flourished as the go-to provider of branded design solutions tailored for both residential and commercial spaces. With a palette of captivating patterns and tasteful hues, they cater to a global clientele. Designers and specifiers gravitate towards Formica's offerings, entrusting them with the task of adding a touch of style and lasting durability to myriad projects.
Pioneering Surface Solutions:
Formica® High Pressure Laminate: A curated collection boasting over 300 solid colors, modish patterns, and stone-like aesthetics. The complementary edge profiles and textures culminate in a refined design language.
HardStop® Decorative Protection Panels: Merging form with function, these panels come with the durability of fiberglass cores and an enviable Class A fire rating, ensuring both design elegance and superior impact resistance.
EverForm™ Solid Surface: A hallmark of hygiene and flexibility, these non-porous surfaces can be adeptly molded into any desired shape. They serve as the perfect choice for countertops, sinks, and even shower surrounds. Not to mention, they can be fashioned into custom worktables or bars.
DecoMetal® Metal Laminates: Emanating an air of luxury, these metallic laminates infuse spaces with a dose of sophistication. Whether it's an office, retail outlet, or a hospitality venue, DecoMetal® imparts a touch of artisanal craftsmanship.
With an expansive selection encompassing a multitude of durable surfaces, Formica Corporation reigns supreme as the creative muse for reimagining contemporary spaces.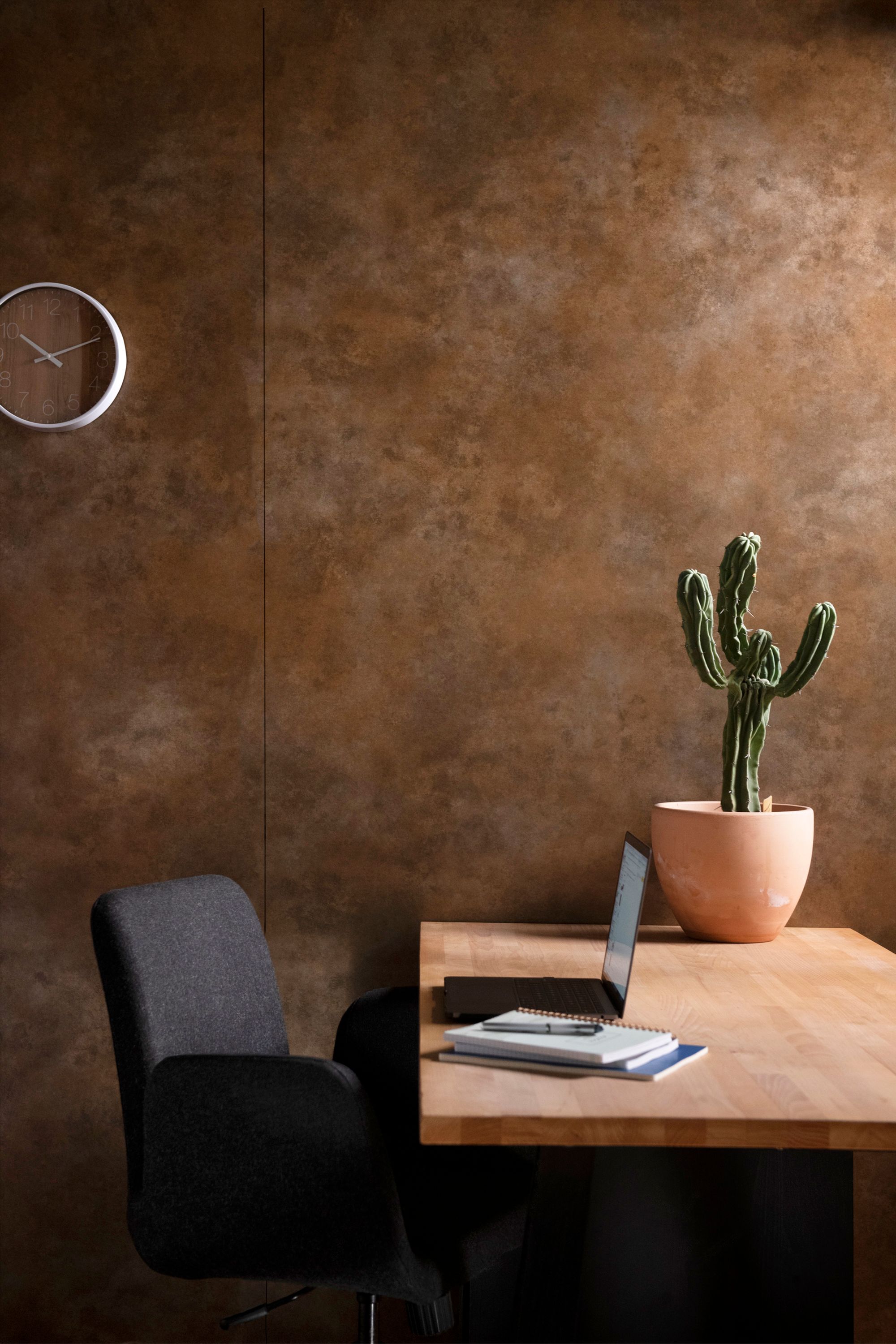 Comments