Table of Contents
For 140 years now, Black Bros. Co. has remained a leading designer and manufacturer of roll coating and laminating equipment. Our machinery is known worldwide for its rugged durability and economic efficiency. Our extensive product line covers a wide range of industries and markets, and our experts will work with you to craft a custom solution for your unique application.

One of our most heavy-duty machines is the Black Bros. TB-60 Hot Roll Laminator. The TB-60 is designed to laminate pre-glued decorative paper, melamine and foil to MDF and particle board at speeds up to 100 feet per minute. Our TB-60 offers panel producers the flexibility and efficiency to improve lead times and cost, while expanding the variety of finishes they can offer customers.

The Black Bros. Panel Express heat-assisted rotary laminator is designed to laminate all types of HPL. When used in conjunction with high-solids PVA adhesives, the Panel Express allows you to move from laminating into production without the need for additional curing or press time. Six driven, single-speed rolls force out air and a nip substrate and laminate together, while four area-wide radiant heaters raise surface temperature to reduce moisture and accelerate the adhesive cure.
PRODUCTS AND SERVICES:
• complete in-line laminating systems
• rotary laminators
• platen presses
• adhesive spreaders/roll coaters
• 3-dimensional presses
• material handling
• technical support and field service
• complete engineering and test laboratory
Black Bros. — family owned for six generations strong — prides itself
in providing top-notch technical and field service with excellent parts availability. Furthermore, our nearly 2,000 square foot test laboratory is the perfect place to prove out your challenging process. Consider Black Bros. quality, dependability and performance for your next laminating project.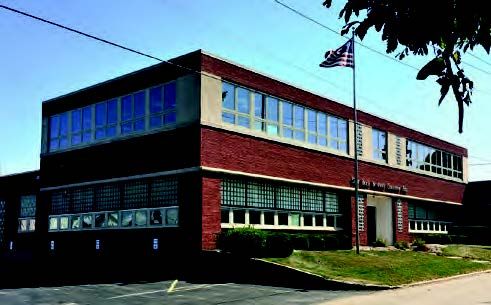 Comments