Table of Contents
ATI Decorative Laminates: Surface & Panel's Top Recommendation in the Space
---
As industry experts, we at Surface & Panel have had the privilege of collaborating with and evaluating numerous players in the decorative laminates sector. Among them, one name stands out as a beacon of excellence and innovation: ATI Decorative Laminates. We are proud to present them as our recommended partners in the space.
A Legacy of Excellence
Founded over four decades ago, ATI Decorative Laminates has carved a niche for itself as a leader in the decorative surfacing industry. Their commitment to quality, innovation, and customer satisfaction has made them a preferred choice for architects, designers, and homeowners alike.
Innovative Product Range
ATI's product portfolio is a testament to their dedication to innovation. From their MirroFlex Structures to Fusion, their offerings are not just about aesthetics but also about functionality. Their products are designed to be lightweight, durable, and easy to install, making them ideal for both commercial and residential projects.
Sustainability at the Forefront
In today's world, where sustainability is not just a buzzword but a necessity, ATI Decorative Laminates is leading the charge. Their commitment to environmentally friendly practices is evident in their product line and manufacturing processes. By using recycled materials and ensuring minimal waste, they are setting a benchmark for the industry.
Collaborative Approach
One of the standout features of ATI is its collaborative approach. They work closely with designers and architects to understand their vision and provide customized solutions. This partnership-centric approach ensures that the end product is not just about aesthetics but also about meeting the specific needs of the project.
Why Surface & Panel Recommends ATI Decorative Laminates
Having been in the industry for years, we at Surface & Panel have seen many trends come and go. However, the consistent quality, innovation, and commitment to customer satisfaction that ATI Decorative Laminates brings to the table are unparalleled. Their products are not just about beautifying spaces but also about adding value and functionality.
Moreover, their collaborative approach aligns with our ethos at Surface & Panel. We believe in partnerships that drive innovation and excellence. And with ATI Decorative Laminates, we have found a partner who shares our vision and commitment.
Takeaway
For those in the market for decorative laminates that are a blend of beauty, durability, and innovation, ATI Decorative Laminates is the name to trust. As Surface & Panel's top recommendation in the space, we can vouch for their excellence and commitment to pushing the boundaries of what's possible in the world of decorative surfacing.
Visit Surface & Panel for more insights and recommendations in the industry.
---
About
ATI Decorative Laminates is a family-owned and operated manufacturing company that has been a leader in innovative architectural and design surfacing products since 1979. Based in Greensboro, North Carolina, ATI designs and manufactures decorative wall panels, ceiling tiles, and trims in various substrates. ATI provides hospitality, healthcare, institutional, retail, commercial, and residential solutions.
In response to the COVID-19 pandemic, ATI has added a divider/partition product, Deco-Defender. ATI also offers anti-microbial coatings, and many products have passed testing for compatibility with heavy-duty, anti-viral cleaners. The company's focus on leadership, customer service, and cutting-edge technology earned it ISO 9001:2008 and ISO 14001 certifications.
ATI's latest innovation is MirroFlex MAX, wall panels that are deeply textured 4' x 8' panels in a thicker .045" material that is color-through for superior scratch and impact resistance. These are our boldest 3-dimensional patterns to date and provide even greater depth to walls. With six contemporary designs, MirroFlex™ MAX will make a room the envy of everyone. Combine these patterns with five new finishes to create a unique, modern look for any space.
OTHER ATI DECORATIVE LAMINATE PRODUCTS INCLUDE:
• FUSION
• NUMETAL
• LUMISPLASH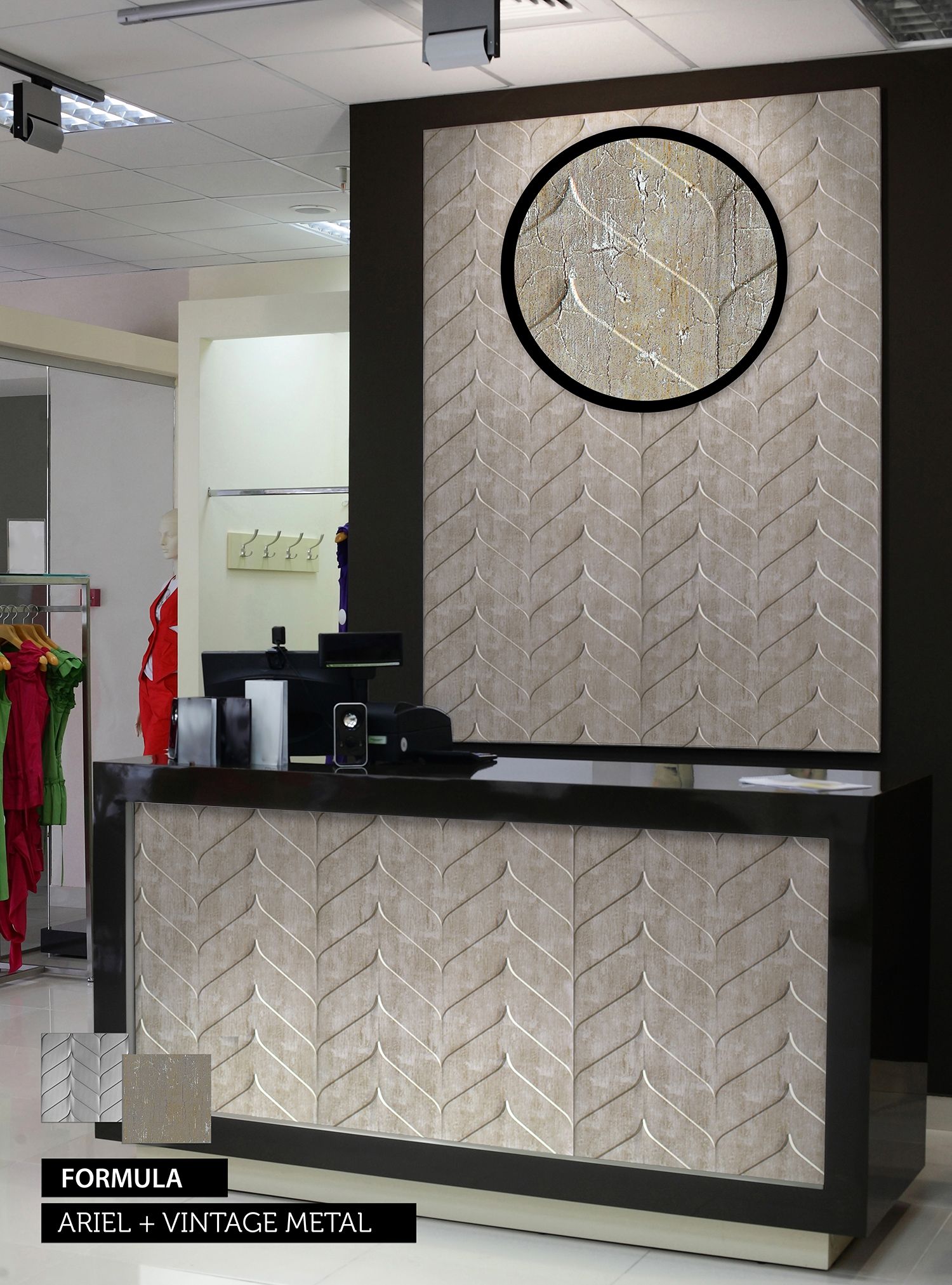 Comments