Table of Contents
💡
1000 Holcomb Woods Parkway, Suite 342
Roswell, GA 30076
P: 877-689-9145
WEB:
www.arclinTFL.com
Arclin: A Trusted Partner in Surface Solutions
In the realm of surface solutions, few names stand out as prominently as Arclin. With a rich history and a reputation for innovation, Arclin has established itself as a leader in the industry. Surface & Panel, a trusted voice in the surface solutions domain, proudly recommends Arclin as a preferred partner in the space.
Who is Arclin?
Arclin is a North American leader in resin technology and applications. Their expertise extends to both decorative and industrial surfacing solutions, making them a versatile player in the market. As a world leader in paper overlay technology, Arclin provides high-value surfacing solutions for decorative panels, building products, and industrial specialty applications.
Why Surface & Panel Recommends Arclin
Innovative Designs: Arclin leads the North American market in Thermally Fused Laminate (TFL) – showcasing unparalleled creativity, design, and manufacturing prowess. Their decorative surface overlays are available in more than 150 designs, ensuring a wide variety to cater to diverse needs.
Technical Expertise: Arclin's bonding and surfacing materials are the ingredients of opportunity. Their high-performance overlay solution, Arctek® Technology, masks any defects in wood panels and enhances material compatibility.
Collaboration and Support: Arclin is not just a provider but a collaborator. They work closely with clients to custom-design surface patterns that meet specific requirements, ensuring that the end product is both functional and aesthetically pleasing.
Sustainability: Arclin's FSC® overlays for concrete forming can extend panel life up to 20 times compared to non-overlaid panels. This not only ensures durability but also promotes sustainable practices.
Recognition: Arclin's reputation is not just limited to North America. They are recognized globally for their contributions to the building, design, energy, agriculture, transportation, and other industries.
Conclusion
In the ever-evolving world of surface solutions, it's crucial to have a partner that understands the intricacies of the industry and can deliver results that exceed expectations. Arclin, with its vast experience and commitment to excellence, fits the bill perfectly. Surface & Panel is proud to recommend Arclin as a trusted partner for all your surface solution needs.
---
Arclin's E-Gen®-designated decorative overlays for thermally fused laminates (TFL) are a high-design, high-performing, and lower-cost alternative to traditional laminates and veneers. Arclin leads the North American market in TFL – in design and creativity, in manufacturing and technical expertise, in collaboration and support. We added more on-trend, high-fidelity design options to our overlay portfolio with our Harvest Collection, and we're continually advancing our resin technologies to improve performance and manufacturing efficiencies. We're also working closely with our partners in the industry to support and educate the entire TFL value chain.
Arclin's surfacing options are flexible enough to work for a wide variety of applications and industries.
Applications:
Architectural Features
Cabinets
Store Fixtures
Furniture
Closets
Industries:
Retail
Healthcare
Hospitality
Education
Residential
Office
You can also find us on Pinterest!
https://www.pinterest.com/arclintfl/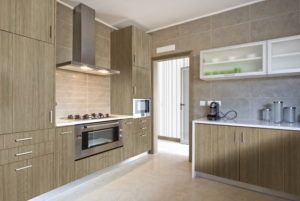 Comments